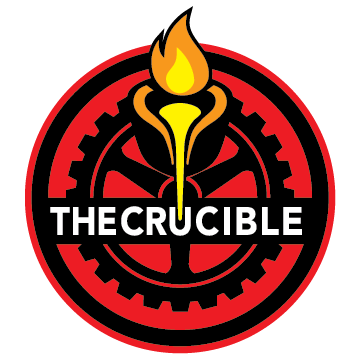 The Crucible inspires creative exploration and expression through welcoming, hands-on arts education and experiences for people of diverse ages and backgrounds. As an innovative hub built around the industrial arts, The Crucible is a catalyst for individual growth and vibrant community connections.
A leader in the Bay Area arts community, The Crucible is widely recognized for its exceptional learning experiences, rich and varied arts programs, skilled and committed faculty, and unparalleled educational facilities. Founded in 1999 by Michael Sturtz, our work is centered in Oakland and the East Bay, where we offer classes and team builds in glass, metal, clay, wood, and more to over 8,000 people each year.
IAM is proud to support The Crucible's Youth Classes and Camps programming.
Photo and video by @thecrucible.org, used with permission