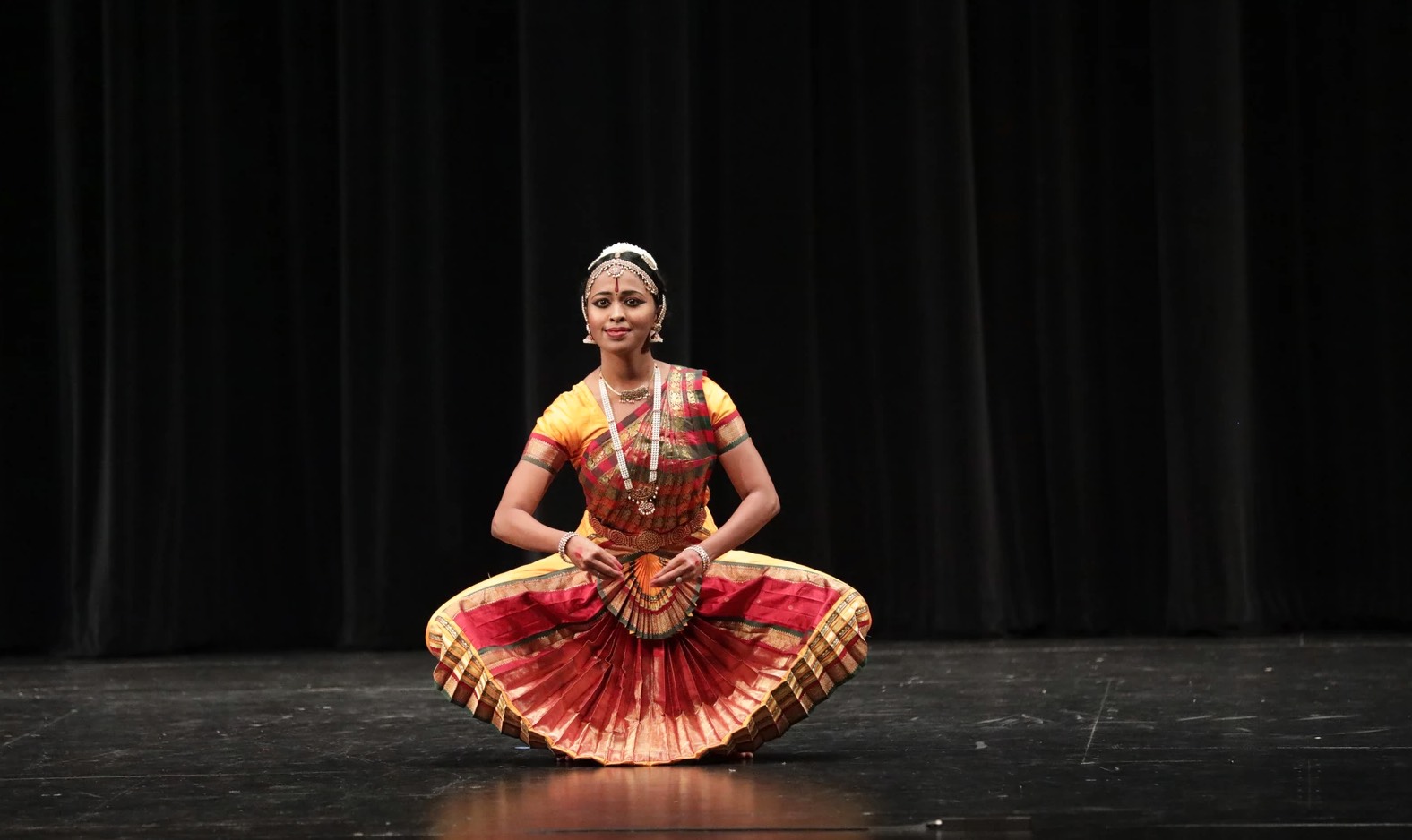 Margam (meaning "path") comes from a personal need for recovery. Along with the physical, mental, and financial challenges of supporting themselves in their 'labor' of love, new mother feels like their career is at a standstill. "Margam" will specifically help immigrant South Asian women dancers who are in their postpartum journey to rediscover both their previous and new dancer selves.
Margam's founder Shruti Abhishek is an Indian dancer, choreographer, and teacher practicing Bharatanatyam. Through her continued practice and study, Shruti continues learning the multiple layers that inhabit Bharatanatyam.
In 2018, Shruti founded Kshetram, a holistic, intergenerational dance institution based in Livermore and Pleasanton, CA. A direct response to her growing knowledge about dance, culture, appropriation, tradition, and embodiment, Kshetram helps keep Indian traditions alive in California (and beyond) while also offering space to reflect on how Indian traditions continue to transform, evolve, and grow with each new generation.
In addition to her own company, Shruti is a freelance company dancer, Creative coach, and Rehearsal Director at Nava Dance Theatre, founded by Nadhi Thekkek. 
In Fall 2022, Shruti Abhishek is staging two solo performances. "Margam", a Bharatanatyam concert on the 29th of October at the Joe Goode Annex in San Francisco. She is also a RAW Artist-in-Resident at SafeHouse Arts in San Francisco. She will be performing a solo project "Performance or Rehearsal", a piece on mental health during Postpartum on the 12th of November at SafeHouse Arts.