The Craftsmanship Initiative is dedicated to reclaiming craftsmanship's principles  of excellence, beauty, and durability as a pathway to a more sustainable world.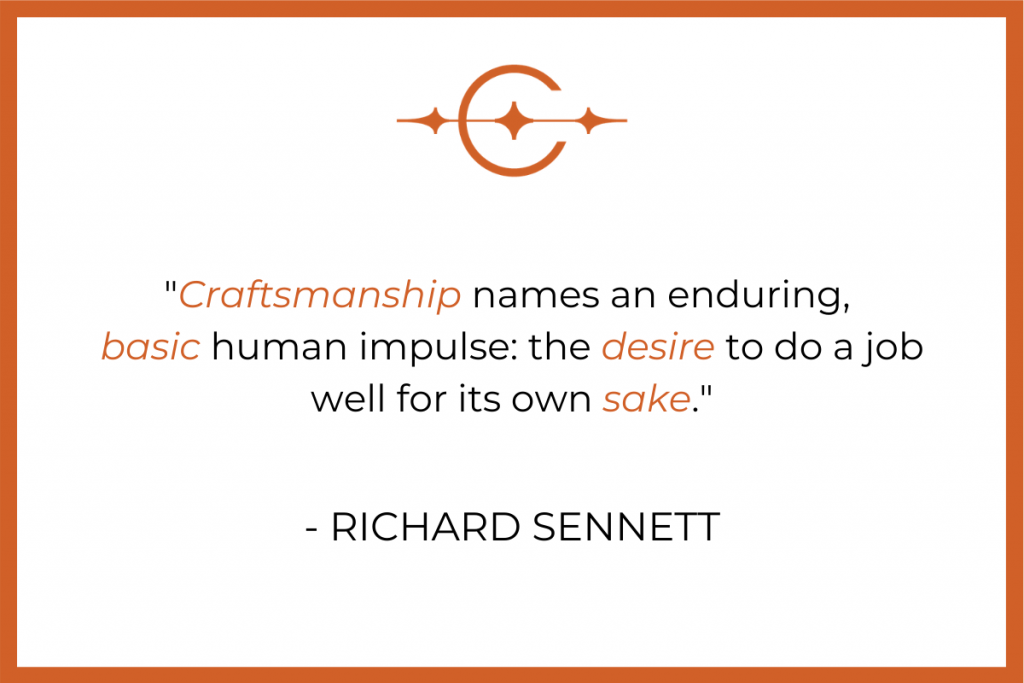 Our flagship venture is Craftsmanship Quarterly, a not-for-profit multimedia publication profiling master artisans and innovators whose work informs our quest to "Create a World Built to Last."
We invite you to explore our latest issue and archives online. Thanks to foundational and private donations, our narrative features, podcasts, short documentary films, and short articles are available at no charge and free of ads — a tradition we hope will never change.
Love our content? Sign up for our free weekly newsletter so that you don't miss any new stories.
Find us on social media!