El Tímpano escucha y amplía la voz de la comunidad hispana de Oakland.
El Tímpano provides an ear and a voice to Oakland's Latino immigrants.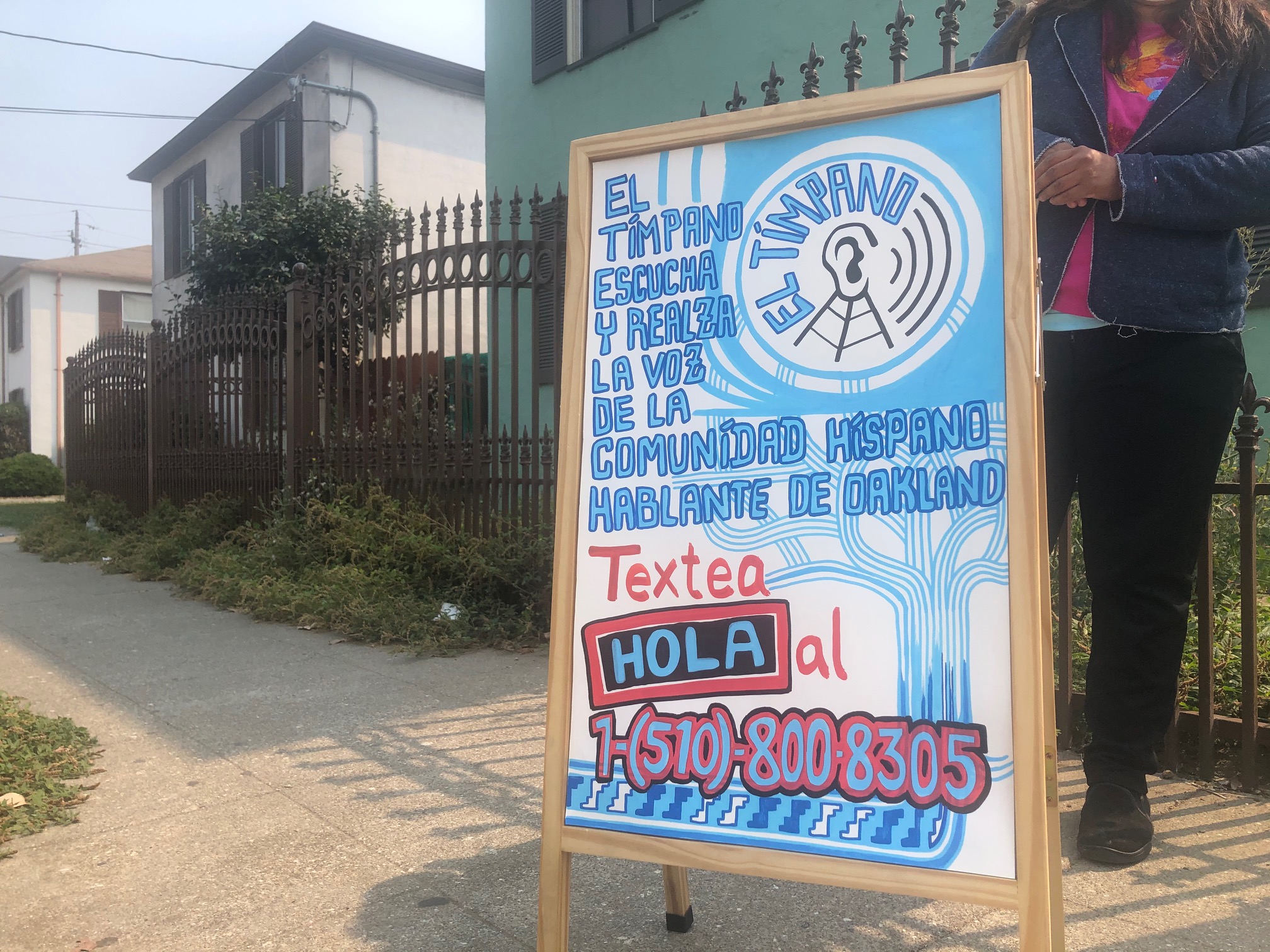 El Tímpano – Spanish for "eardrum" – is a community-driven news initiative that engages Oakland's Latino immigrants in conversation to surface and amplify their voices and concerns on local and national affairs, and to provide information relevant to their needs. Through a combination of recording booths and mobile technology, El Tímpano provides empowering news coverage for and about this community. 
El Tímpano works in collaboration with residents and community partners to create empowering, two-way channels of information that inform and engage the Bay Area's Latino and Mayan immigrants.
El Tímpano's methods of civic engagement include a community microphone that travels the streets, libraries, churches, and laundromats of East Oakland to gather residents' stories on pressing issues, and an SMS-based reporting platform to provide timely information and facilitate conversation. Through these and other innovative, community-driven approaches that leverage the tools, experiences, and assets of the region's Latino and Mayan immigrants, El Tímpano seeks to foster civic engagement and political empowerment while building more inclusive local media.