An Annual Celebration of People's History, Past, Present & Future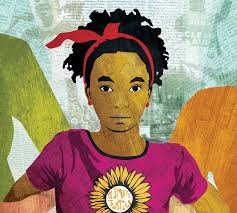 The Howard Zinn Book Fair is an annual festival of books and radical discussion held in the San Francisco Bay Area.
We gather together authors, zinesters, bloggers and publishers for a day of readings, panel discussions and workshops exploring the value of dissident histories towards building a better future. In the spirit of the late historian Howard Zinn we recognize the stories of the ways that everyday people have risen to propose a world beyond empires big and small. The Howard Zinn Book Fair is a non-sectarian left event that welcomes a wide variety of political traditions left traditions. Since our founding in 2014, the Fair has attracted over 2,000 attendees and 120 speakers, and has hosted 60 progressive publishers.
The podcast is a new forum to showcase the many excellent authors that come through the Zinn Fair. We hope to highlight new titles that you might otherwise miss. We already have 9 author interviews, including Marke Bieschke (Into the Streets: A Young Person's Visual History of Protest in the United States), Dina Gilio-Whitaker (As Long as Grass Grows: The Indigenous Fight for Environmental Justice, from Colonization to Standing Rock), Kazu Haga (Healing Resistance: A Radically Different Response to Harm), and several more on the way. 
Click here for all of these great interviews!
Howard Zinn sketch by Fernando Marti