Created in 2011 and co-presented with the Mayor's Office of the City of Oakland, the Oakland Pride Creative Arts & Film Fest (OPCA&FF) honors 2022 Oakland Pride with a six-day artistic and cinematic celebration of our lives, our loves, our spirit, our families, our community, our LGBTQIA Pride, and our identity.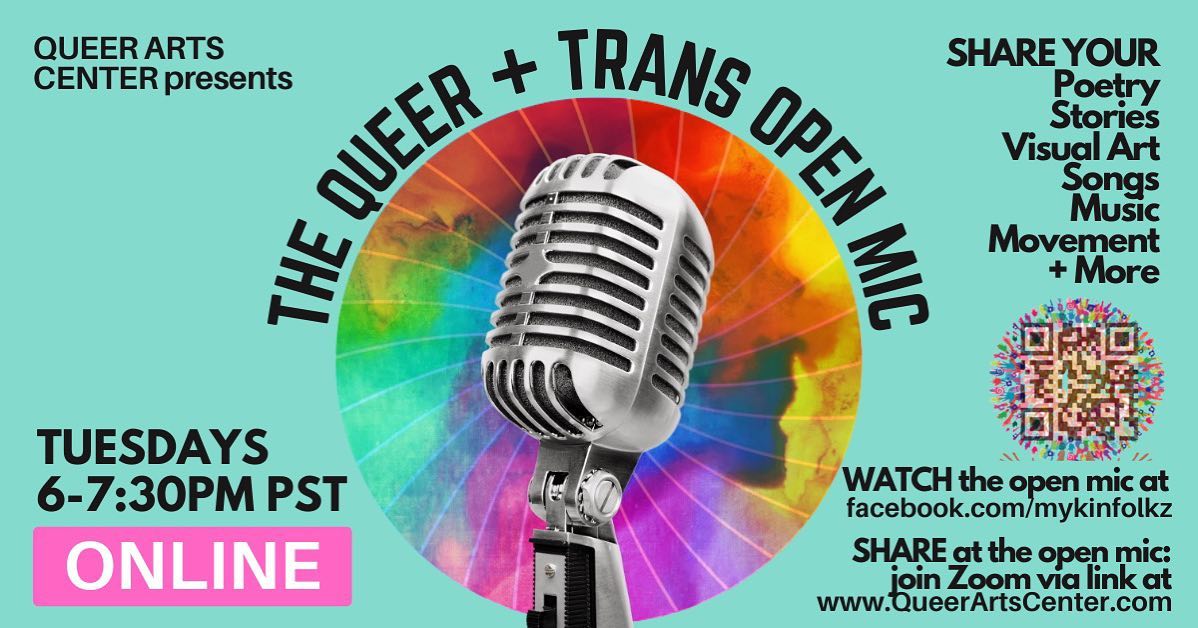 A program of the Queer Arts Center, OPCA&FF honors and highlights racially diverse LGBTQ+ media representations — encompassing exhibition, gallery, and theater — that promote authentic visions, voices, and viewpoints. Activities include an art exhibit featuring LGBTQIA artists, a writing workshop, readings by the writing workshop participants, the QTPOC Open Mic (for sharing poetry, visual art, film, dance, music, comedy, etc.), a book fair with readings by LGBTQIA authors, and screenings of four LGBTQIA feature films and 10 film shorts.
OPCA&FF provides a platform for showcasing racial diverse LGTBQIA+ artists and creatives of all genres. We anticipate reaching about 750 Oakland, California-based artists, and art lovers, with a focus on promoting disabled, Black, Indigenous, and Brown LGBTQ+ artists and their artworks.
OPCA&FF offers opportunities to view and exhibit visual art (with the artists in attendance to curate their pieces and share their thoughts), participate in a writing workshop and recite/present their works, participate in a book fair with author readings, participate in an Open Mic event (where participants have a three-minute opportunity to share poetry, visual art, film, dance, music, comedy, etc.), and attend up to three nights of film screenings by LGBTQ+ filmmakers.
Get in touch: Website // Instagram